Seatrans is the company where I spent the longest stretch of time in my professional career. I worked there for 27 years. Even though I'm retired now, I still get involved and I try to help my colleagues if they need me. I have very positive associations with Seatrans and all the years I spent there. I met so many different people there, most of them wonderful," says Wiesław Charłampowicz.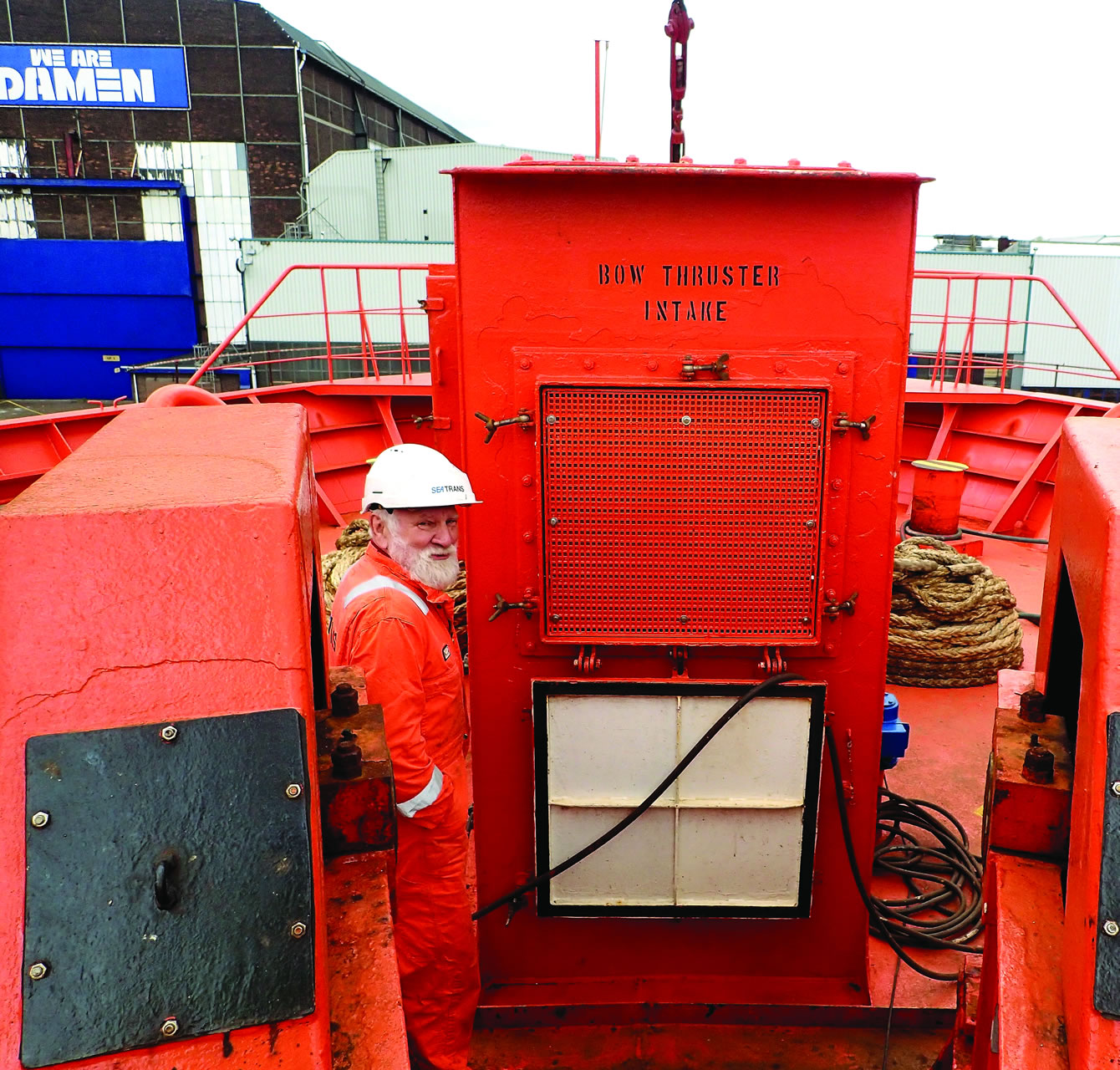 Known as "Santa Claus" due to his beard, he is well-known and highly respected among Seatransers. Wiesław Charłampowicz is now retired and we met him at his cosy home in his home city of Elbląg. He tells us he almost feels more at home at sea.
"The sea has fascinated me since childhood. As a young boy, I mostly read maritime books, which interested me just as much as films about ships and the sea. I was so lucky to be called up to the Navy instead of the Army, and I spent 3 years serving on auxiliary vessels.
Straight after the Navy, I got a job with Polish Oceanic Lines (PLO), where I started work as a junior Member of the Engine Department. Later on, I became a Member of the Engine Department and was then promoted to a fitter's position, where I stayed for a long time."
– Your adventure with Seatrans lasted 27 years. How did it start?
"I started my career in Seatrans with the Pol Service company, which provided Polish crews for Seatrans vessels. I had this position for 1.5 years, and then was employed by Seatrans itself. Seatrans
was the first ship operator to introduce permanent crews on its ships. Before this, you changed company depending on contracts offered. Seatrans was also one of the first companies to introduce shorter contracts. My first contract was nine months long, but the subsequent ones were a maximum of three months. From the very beginning, I worked as a fitter on Seatrans ships, and it stayed this way until the end. This is my passion, working with metal parts, all kinds of technical and machining work – turning and welding. I really enjoy it. Because I'm so passionate about this work, it is easy to put your