While we strive to standardise all the IT equipment and applications on board,
we have to realise that the vessels have a variety of set-ups and IT infrastructure. In order to improve quality and service o shore, we have developed an intensive course for dedicated personnel on board, qualifying them to take hand of rst-aid trouble shooting in the wonderful world of Information Technology,"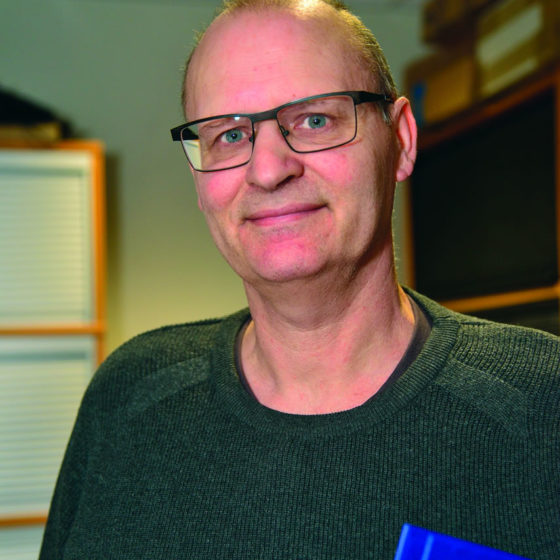 Ready
Trond Helland is ready with documentation for what is a brand-new course for officers who be assigned extended responsibility for IT and data infrastructure on board.
Up to 75% of all IT problems on board are caused by the communication devices. For the onshore service provider, this is a real problem because … when communications are down, you cannot send advice to the vessel by email or any other electronic communication tools.
"The idea is that we will invite 2nd o cers to a three-
day intensive course in Gdynia. The core topics are data communication, PC set-up and other topics, mainly related to hardware and infrastructure on board. We already have good routines regarding software applications and automatic installing and upgrades of applications on board. These are installed from the o ce. However, we have to improve stability and e ciency in the data communication eld," Trond Helland explains.
Prior to start-up, all participants will receive some "homework" to be done on the vessel so they are prepared for the course. Participants will be asked to photograph all communication equipment, aerials and servers on board their vessel. The photographs will be uploaded to a Lotus Notes database on
the vessel. A full set of example photographs will be available to the participants for information purposes. IBM Connections Plugins will be installed and ready on all computers on board prior to start-up.
"The training will be held three or four times so that the dates are exible for everyone and we also keep the number of participants each time to a minimum,"
Trond Helland concludes.
The first course will take place in early 2018.