We are now ready to forward the ship-specific monitoring plans for the upcoming MRV regulation. These will be reviewed by our verifier and hopefully approved during the autumn, and then reporting starts from 1st of January 2018," says Henning Rebnord in Seatrans Ship Management.
All vessels calling at EU ports must report their CO2 emissions on a per-voyage basis (see fact sheet).  "We have been informed about this for quite a while. However, the extent of the reporting has only recently become clear and the guidelines from the EU are still being debated, even as the deadline for submitting plans approaches," Henning Rebnord continues.
"We have chosen to cooperate with DNVGL both as a verifier and software provider. They have good knowledge of the latest developments from the EU, and we can be sure that we are in compliance with all requirements. In addition, IMO will probably come up with their own CO2 reporting scheme in 2019. By cooperating with DNVGL, we are confident that we will be on top of that as well in due time."
As for the software, it was decided a year ago to choose the DNVGL Navigator Insight as a replacement for the old VIP software for chemical tankers. No software is perfect, but it gives us a good balance when it comes to requirements for operations, performance and MRV. The tanker vessels have used it for some time, and some dry-cargo vessels have tried it as well. During the autumn, the software will officially be launched for the dry-cargo fleet as soon as the requirements for reporting have been worked out.
Measuring points
In order to get the information required, a lot of data has to be reported on every arrival and departure, as well as the noon reports.
"We are fully aware that this does increase the reporting workload onboard. We are looking at ways to automate the reporting somewhere down the line, but for now it is a manual job," says Henning Rebnord.
"One positive outcome is that we are able to take all the data from the Navigator Insight into the company data warehouse. This means that we will have this data available across departments, so at least vessels do not have to report the same data in multiple ways. Increased reporting also generates more data for performance analysis and optimisation."
The early days will be a learning process for all parties involved. The reporting may seem "overwhelming" at first, but it seems to work out well once the vessels get going. Henning Rebnord notes: "What's more, I really appreciate the constructive feedback I have got from the users onboard. It helps us make the small tweaks which improve the process."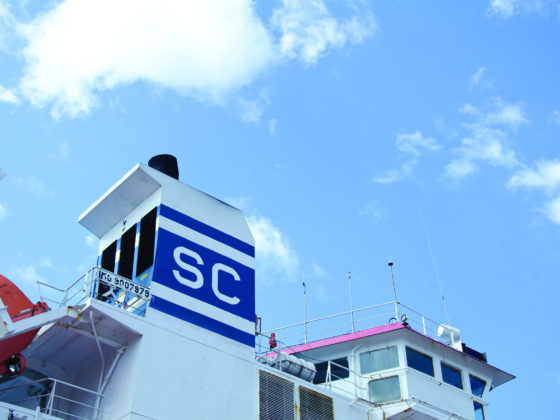 A beginning
While the EU is working on getting reports in order to place a focus on the issue of emissions, many believe that the ship owners will have to pay the "external cost" caused by the emissions from their vessels. As the CO2 figures will be published, low emissions could also be a selling point when charterers are looking for cargo. Henning Rebnord continues: "This can be the case in a few years' time. The EU has very ambitious targets for CO2 reductions, and by adding actual costs to the emissions from the maritime industry, it will be a clear incentive to save fuel and even invest in alternative technologies for propulsion some years down the line."
Initial experiences
"Compared to the old software, VIP, the new DNVGL Navigator Insight is far more demanding. We have to assign three to four persons to provide me with updated information every time we sail, anchor or call in to a port. This is rather complicated and time-consuming. For the time being, we are using VIP in addition, but I guess we will get used to the new DNVGL application as well," says Captain Zarko Orlic on Trans Sea, who measures three different elements.
Onboard Copernicus, Captain Arek Popik describes their experiences so far: "We have used the new DNVGL Navigator Insight for a couple of months, and we think it is all right. On Copernicus, we only use gas oil and reporting is easy. We had some problems in the beginning, but with good manual instructions from Henning Rebnord, we became familiar with the new application quite quickly."