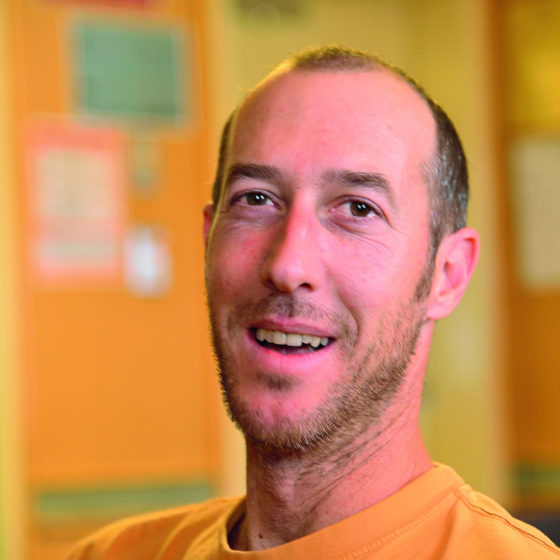 Damir Keko
"I was a cadet on Trans Fjord when the vessel was owned by a Swiss company. After finishing Maritime High School, I had the luck of being employed as 3rd officer on Trans Fjord again. Since then, I have been sailing for Seatrans. I like it here,"
says Chief Officer Damir Keko on Trans Exeter.
Damir Keko comes from a family with salt water in their veins. From their homes on the islands outside Rijeka in Croatia, the families on both his mother and his father's side have been working in a maritime environment; on fishing vessels and on commercial vessels.
Having to decide, Damir Keko thought: Why not go for maritime studies?
"And here I am. I have been sailing since 2004 on various vessels such as Trans Fjord, Trans Vik, Trans Emerald, Trans Adriatic and Trans Chemica, before I came here to Trans Exeter." Damir Keko was promoted to Chief Officer in 2013 on Trans Adriatic.
"I like Trans Exeter very much. It may not be the most sophisticated vessel in the world, but it is a decent and nice vessel with a super atmosphere among the crew members from the Captain and downwards," Damir Keko sums up. "Also, it is good to change vessel from time to time and get more experience, but there are very positive sides to following a vessel for some time. Piece by piece you get in-depth knowledge of the vessel, you know what it takes to get her to operate optimally."