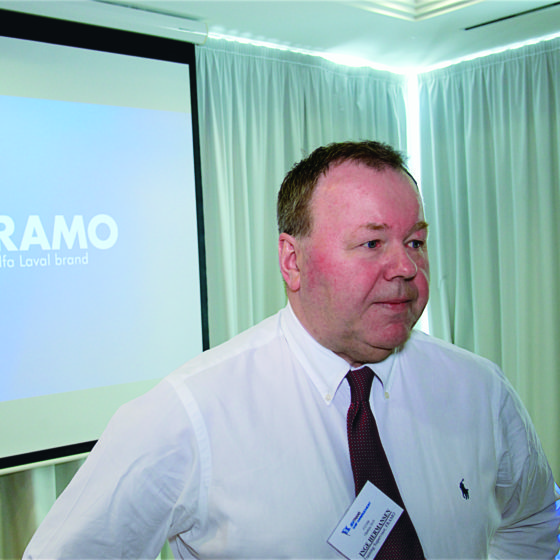 Ready
Everyone is different and people like different things: stamps, birdwatching, old cars – even napkins. If you happen to be interested in pumps, a meeting with Inge Hermansen would be a huge success. If you happen to work with a Framo pump, a meeting with Inge would be an experience to last an entire career – and a career is exactly what he himself has made out of it.
"I have never worked anywhere other than Framo, and I got my first job there in 1974," says Inge Hermansen as he opens his lecture for the 20 or so officers and pumpmen at the Seatrans Chemical Tanker Operator Course in Opatija. "I have been working with pumps all my professional life. I started 'from the ground up' and I was fortunate to have been encouraged by the founder of the Company himself, Frank Mohn. So, lucky me – I have had a number of positions within Framo, and in recent years I have been holding courses like this for our clients all over the world."
Fiction, facts and figures
Even if TransNytt followed the "Framo Training Course" the entire day, it would be grossly unfair to report all the great stories and extensive knowledge that Inge Hermansen presented to his audience. However, Hermansen is both a teacher and an artist as well, and he made the course very much a dialogue. The well-experienced Seatrans group both supplied experiences from their own voyages and challenged Hermansen with observations and issues from their life at sea – working with the same Framo pumps. Inge Hermansen seemed to enjoy this, and offered the group endless facts and illustrations from his lifetime of experience.
"What you will get here is highlights from a three-day course," Hermansen continued. "It is simply not possible to go into all the topics we have on the agenda in any depth, but I have sorted out the essential points for you." It was no surprise that the two main topics were good maintenance and effective and safe purging.
A pump for life
Talking with Inge Hemansen during a break, we wondered how long a pump can last? "A Framo pump can last as long as the vessel – probably longer. But you need to have absolutely clean
(hydraulic) oil in the system. Even the smallest amount of metal or pollution will damage the system, reduce the lifetime and even cause break down. So, please,use the option you have in the service agreement with us, and send samples of the hydraulic oil to our laboratory on a regular basis. It is like taking a blood sample – the analysis can tell you a lot about the patient's health. That's my main message in terms of maintenance," Inge Hermansen replied.
After a long day with pumps, the participants were given their diplomas and their expertise was duly improved or recalibrated. And in the (unlikely) event something unexpected happens, you can always do what pumpmen and officers all over the world do: Call Inge.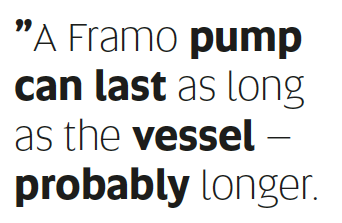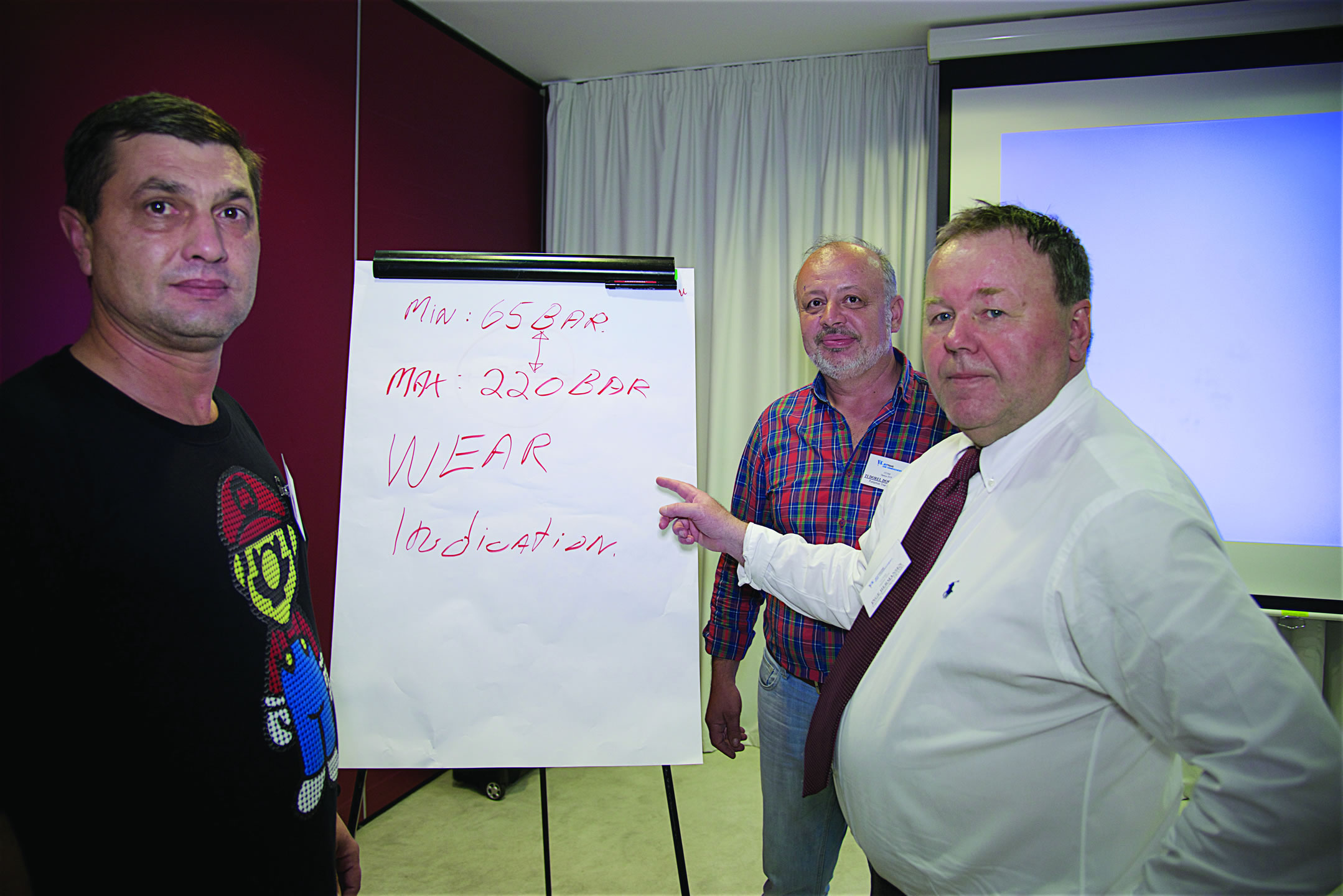 QUALIFIED DISCUSSIONS: One of the best things with courses like this is that the participants are experienced. Here the two pumpmen Adrian Serban and Tudorel Dorobantu discuss with Inge Hermansen after one of the sessions.