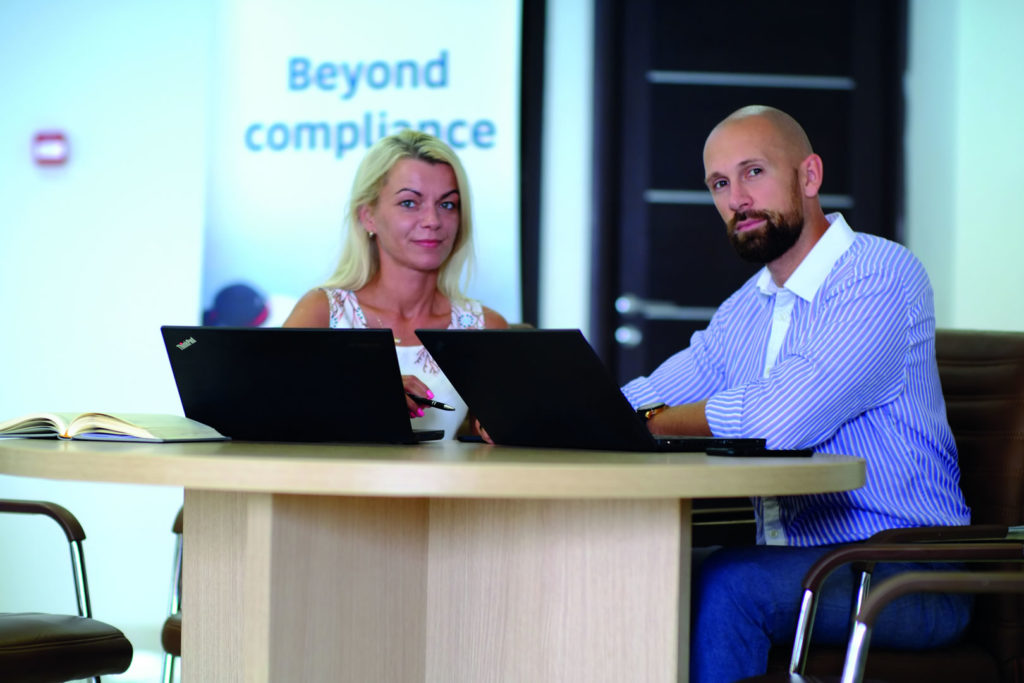 Iwona Paterka and Michal Gellert have been appointed as new leaders at the
Seatrans office in Gdynia, Poland. Iwona is the new General Manager while
Michal holds the position as Head of Crewing Operations. "We are very happy for
this opportunity to lead the office and we appreciate the willingness to give us
this chance and the support from the top management in Bergen," the two new Seatrans leaders say.
The members of the new team are no "newcomers" to Seatrans. Iwona Paterka has been working in Seatrans for 15 years, while Michal joined the company in 2013.
"I started working with the AMOS application, then later I got involved in crewing operations and seamen payrolls. Gradually I was assigned responsibility for all the accounting at the office, and now I have the legal responsibility for the whole Seatrans office in Poland," the General Manager says. "Time is flying, but it has been a wonderful time with Piotr Masny and the other people at the office here and in both Bergen and Constanta. Now, I have the same responsibility as before in addition to the new tasks I have as General Manager.
However, we have a very good team in Poland and we truly appreciate the corporate supporting attitude throughout the Company, which makes me very happy and optimistic about the future," Iwona Paterka says.
Michal Gellert shares a very similar family background as Iwona, with both fathers and grandfathers working at sea.
They have salt water in their veins, and for Michal the Gdynia Maritime University was a natural choice even if he chose to study on-shore management. At Seatrans, he has been working with crewing for the dry-cargo fleet. He will continue with that in addition to the position as head of the Crewing Department in Seatrans Poland.
With him on the team he has Anna Maria Halvorsen, Justyna Kustosik and Dominica Warszawska. "I am very glad
for this opportunity. With this promotion, I will get the chance to learn new skills, and we both will do our very best to realise the Seatrans strategy and operational targets," Michal Gellert concludes.