The benefits of a PC and distributed connections to the internal and external net are obvious. However, this makes employees and their families possible victims of cyber-crime. Two threats are very "popular" these days. Read below and see how you can avoid them.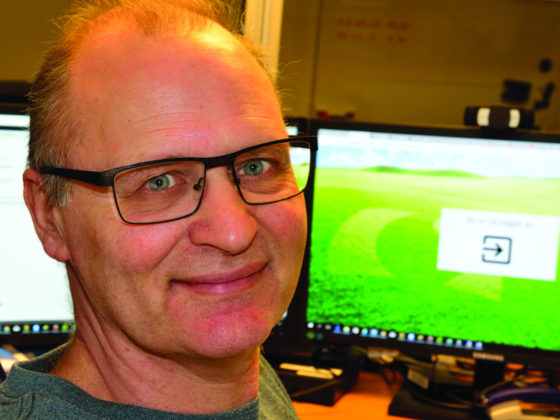 On the Internet
If you have been scrolling through our company website, you might have seen an incredibly irritating warning, popping up in the right-hand corner. The reason for this is very clear, however. Seafarers who still do not know us have experienced that they have been charged for sending us application forms and more. They have been advised to send money to a bank account. Except for one, we do not know how many have been cheated by this nasty trap. Seatrans would never charge anyone for sending applications or questions to us. So, for the time being, we must get this message across to potential colleagues and others wanting to get in touch with Seatrans.
Encryption fraud 
The other trend is known as "crypto-crime". The criminal's plan is to gain access to your files and encrypt them. The "only way" to get them back, is to pay money to an account. This is a multi-billion-dollar industry. It is not an industry worth any support. Even if you pay, you have no guarantee of getting the key needed to unlock your files.
You may have received a pleasant email telling you about a package in the post to be delivered or a prosperous proposal. When your personal "guard" is down (you may be working with something on the computer or are distressed for other reasons) you click on the link in order to trace the package or something else you have been asked to check. If you see an email like this, make sure your mental "guard" is on high alarm: DO NOT OPEN THESE KINDS OF EMAILS or ATTACHMENTS.
There are good reasons to find out more first.
Are you really expecting something from this email address?
Move the mouse over the address from the sender: Does it correspond with what it says it is?
If you are in no doubt that this is fake, delete the email immediately.
If you do not know what to think, you can forward the email to support@lois.no for a quality check.
How to avoid
As mentioned: Be aware if you get emails from unknown senders, or if you get an email from someone you know but where the content looks a bit strange.
Don't leave your email address on web sites if it isn't necessary. Never leave your password or numbers to your bank account on the open net.
Keep your PC updated. Both Microsoft and Apple (Mac) update their operating systems regularly.
Use anti-virus programs.
Take backup of your files on a regular basis.
Remove connected USB sticks after downloading from or storing on them.
If you are hit
Anyone can fall into a cyber trap. If you do, please
Disconnect the network cable
Turn the computer OFF
Disconnect all USB sticks
Call support
Please remember this, but we hope you never have to use this advice 🙂